0451 is a series of easter eggs most likely started by Warren Spector and Looks Glass' System Shock in 1994. It is often believed to be a reference to a book Fahrenheit 451, but according to Warren, its origin is way more basic.
"Many think it's a reference to Fahrenheit 451, but it was actually the key-code to get into the Looking Glass offices in Cambridge."
---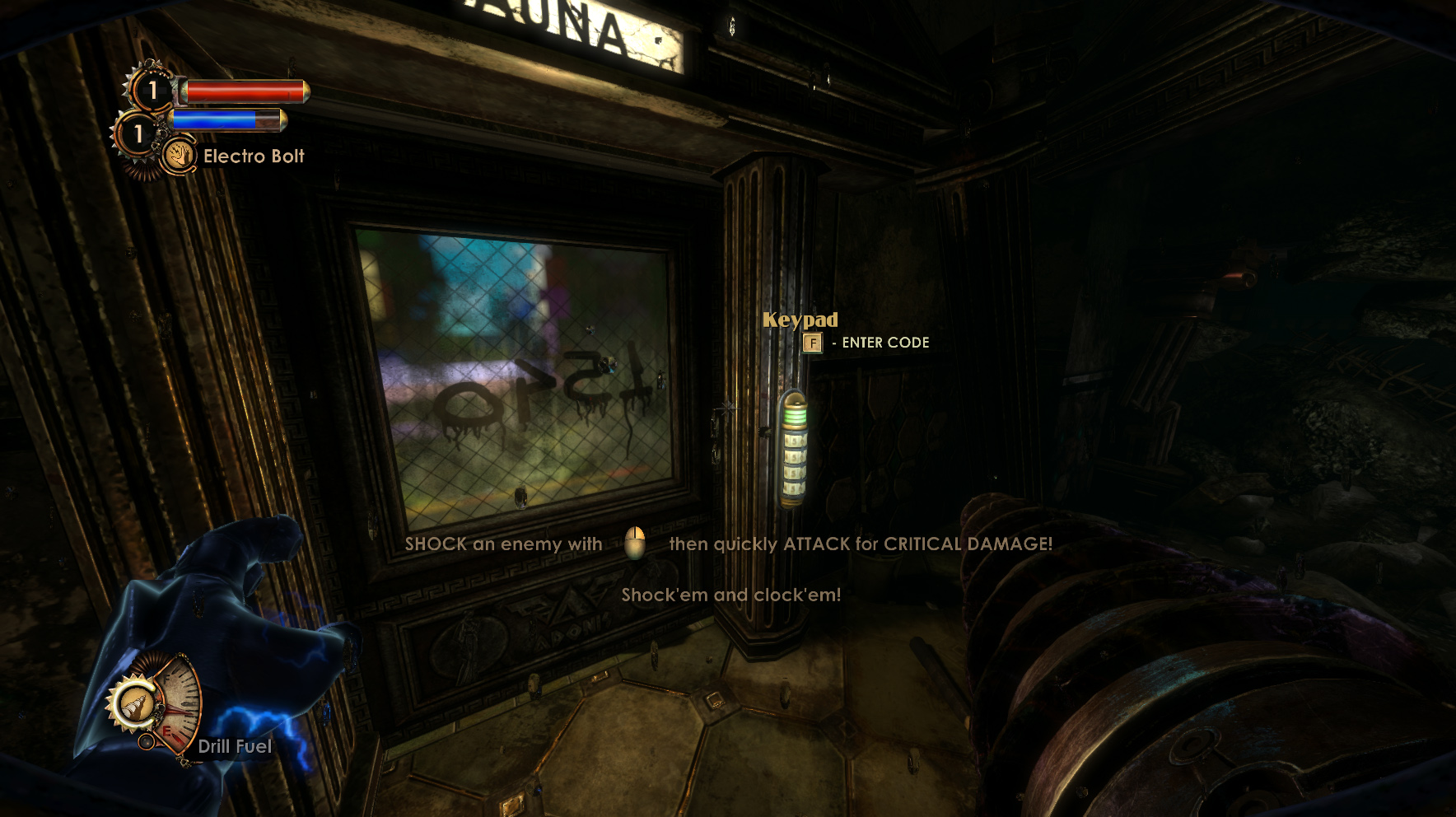 Highly anticipated sequel to Bioshock, also featured 451 easter egg as a code to the first secured door you can encounter, although reversed to 1540.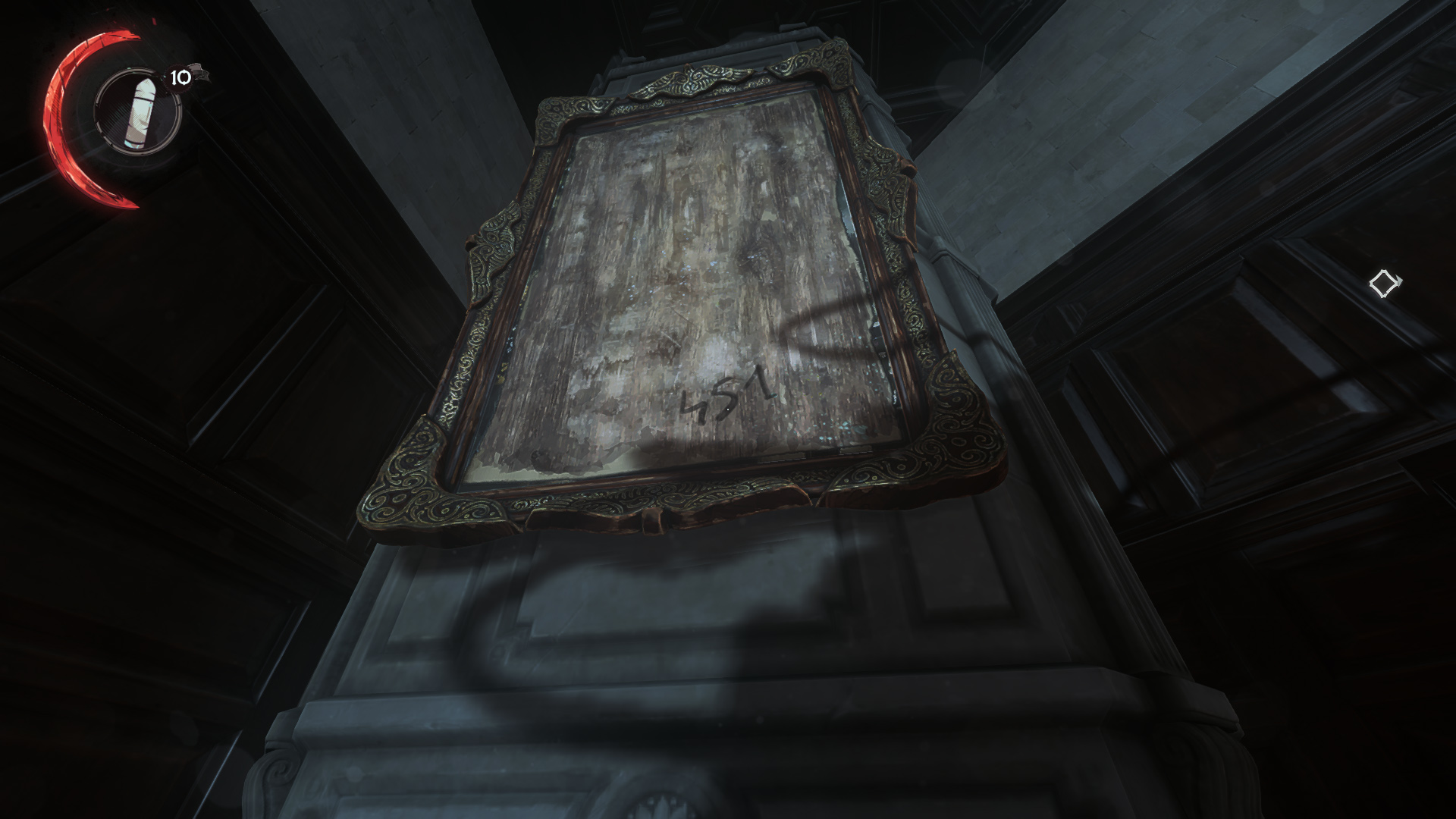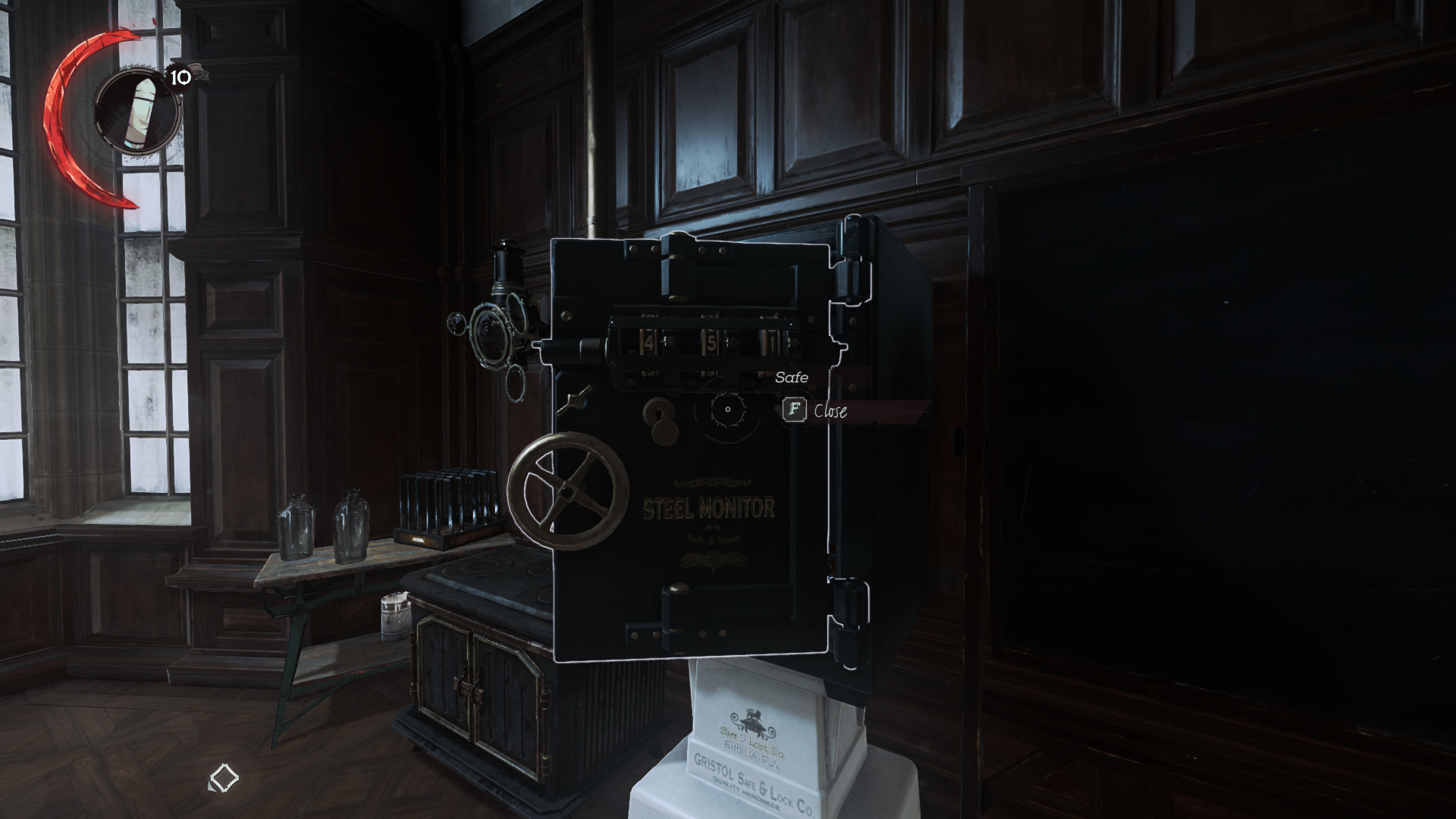 Just like in first game, this one is also for the safe. This time however, it's very possible, you can miss the safe it's for, as it's a bit off the way. It's in the building on the left side of a street in the Dunwall Streets level. Code is hidden behind the painting, that you steal.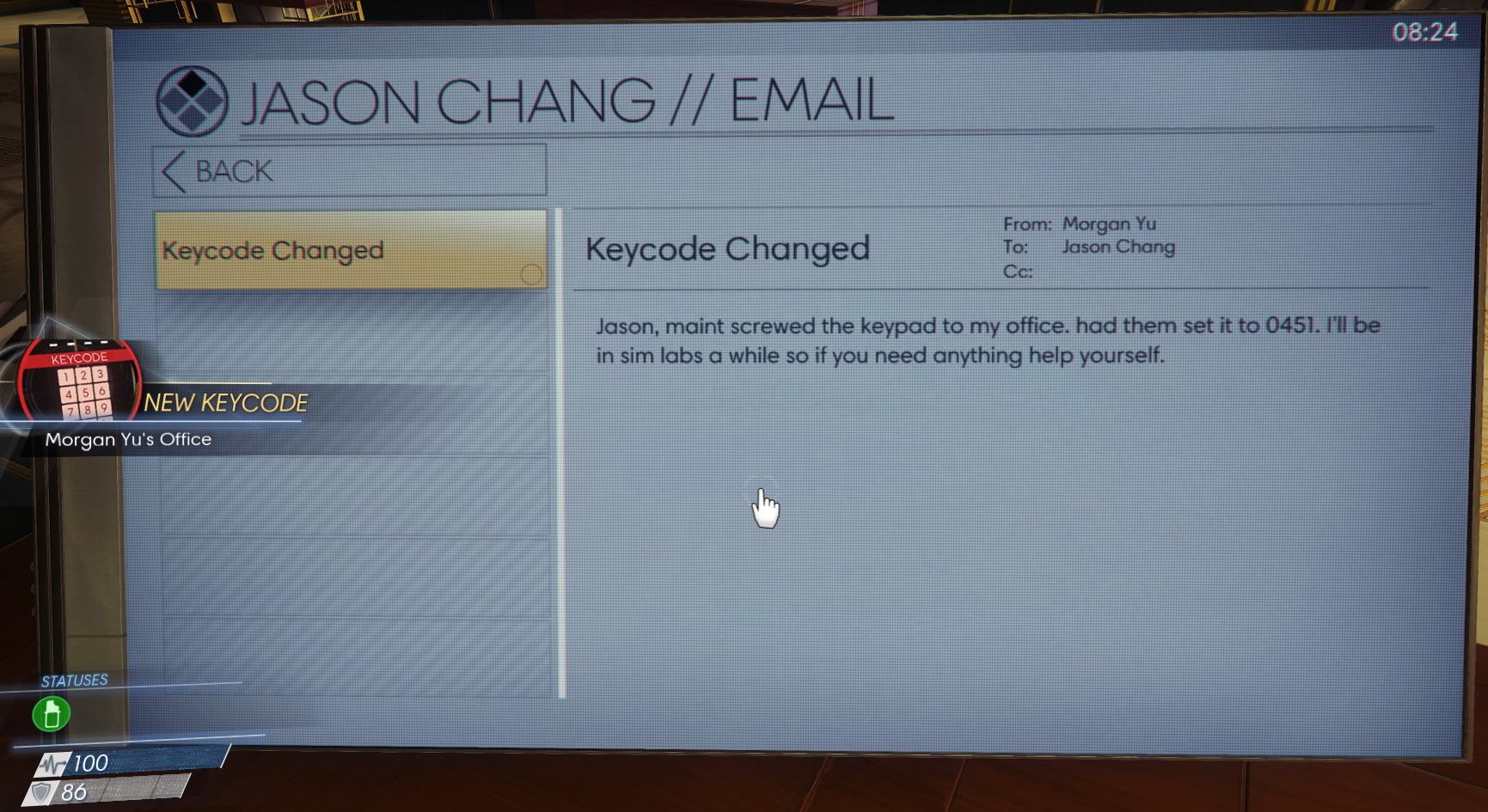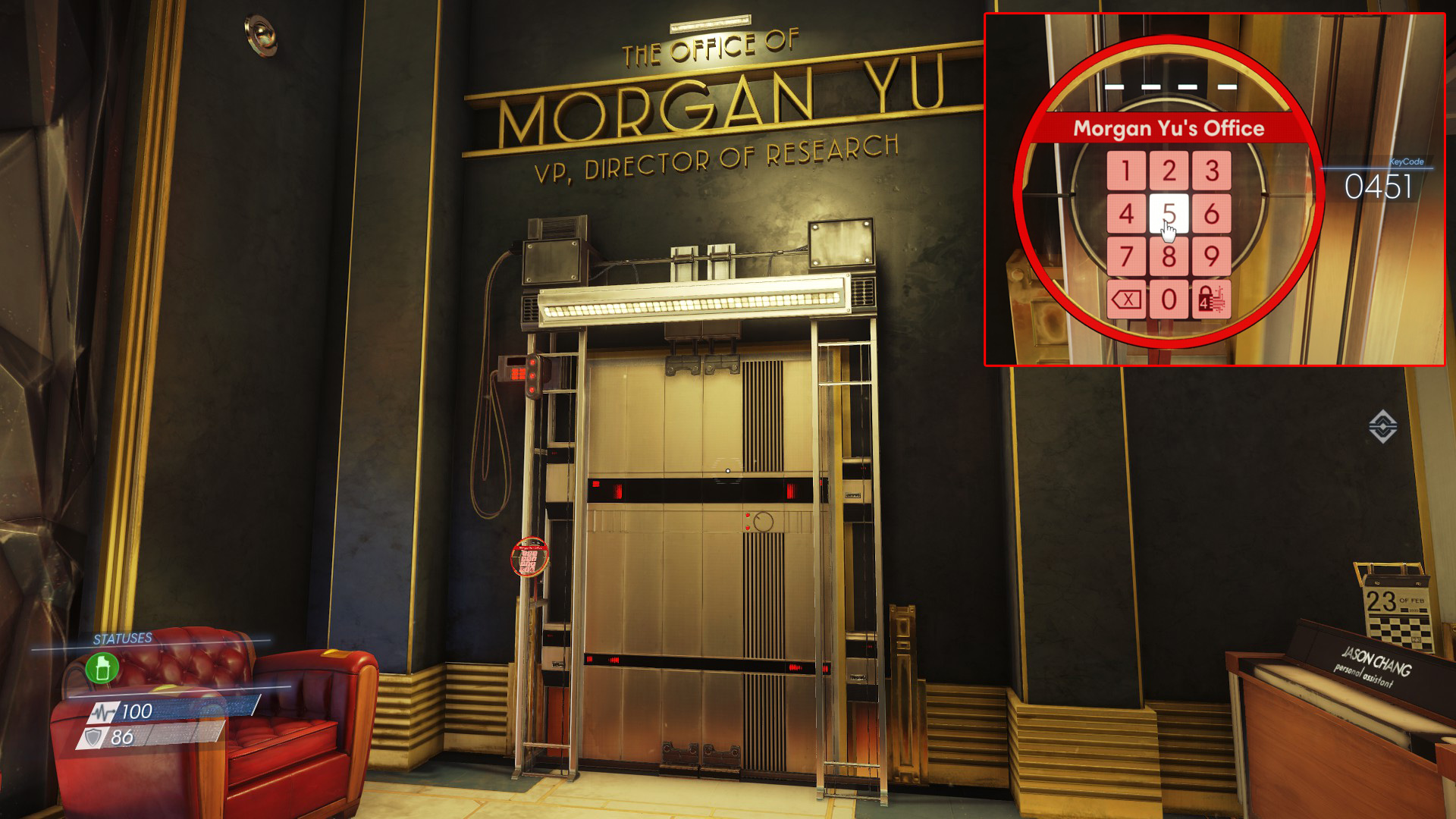 So reboot of Prey tried in many ways be like Bioshock and System Shock and whilst it was a bit of hit and miss, it did also feature 0451 easter egg.
Also, special shoutouts to 0451 speedrunning team and especially to CoolsVilla for providing the screenshots.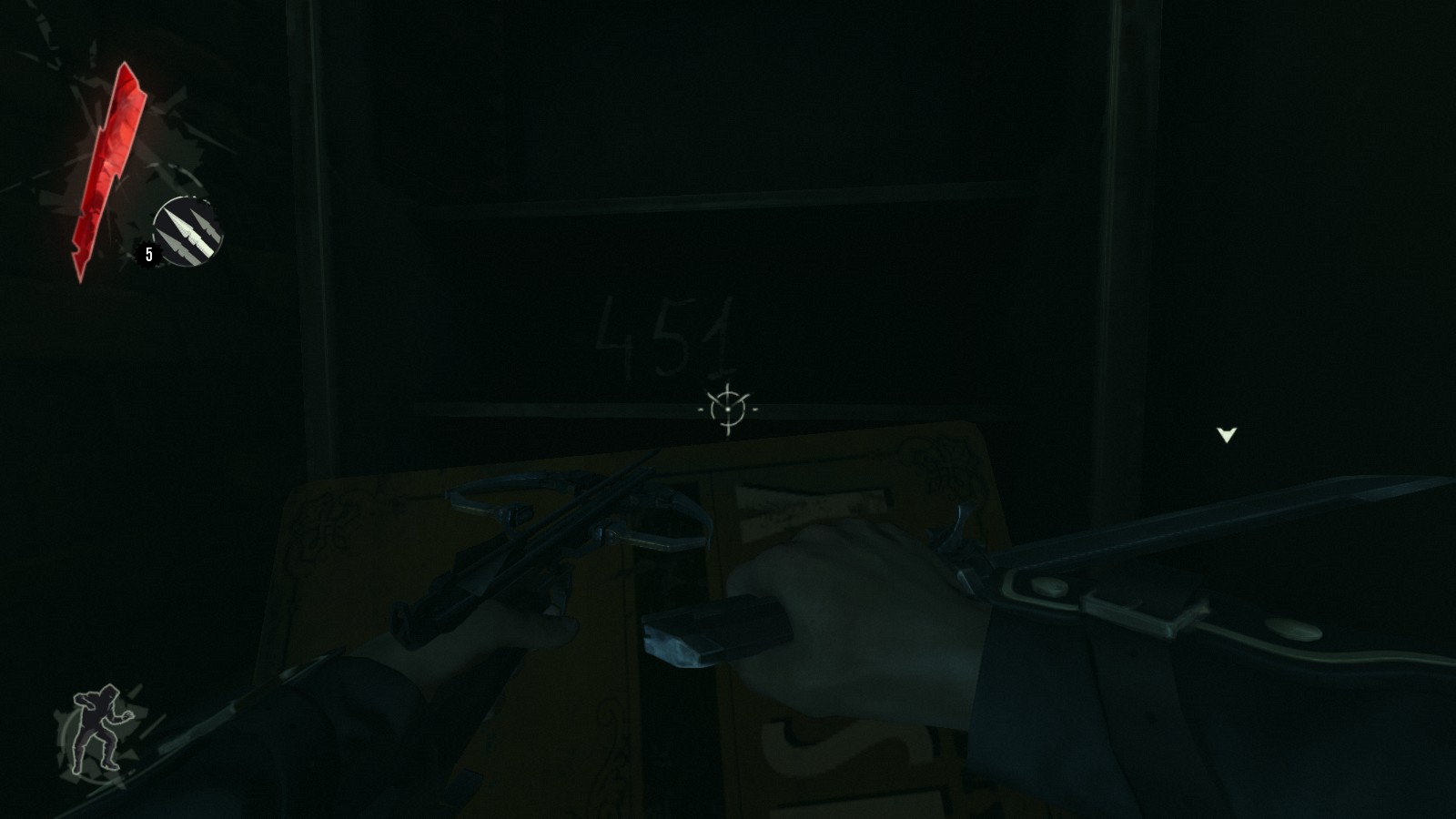 Dishonored also features a 451 reference. This code, hidden in sewers leading out of the prision is hidden behind some whisky and opens the first safe in the game.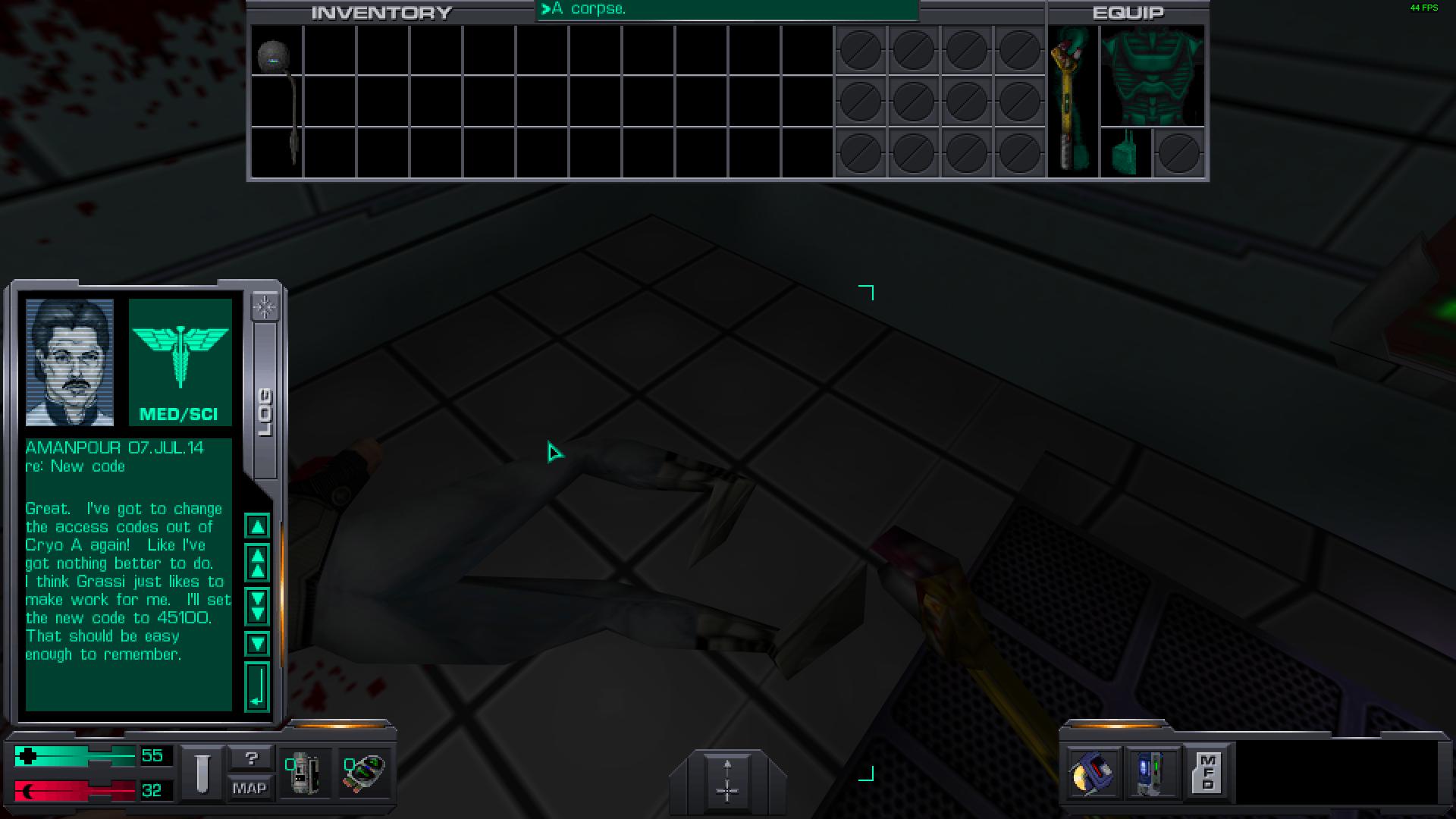 Oddly enough, while 451 appeared first in System Shock (1994), people mostly remember it for being in Deus Ex. System Shock 2, being a sequel to System Shock obviously had to have featured it in some form. It's a bit of a variation on the code, but it's still good old 451. And it's even a door code.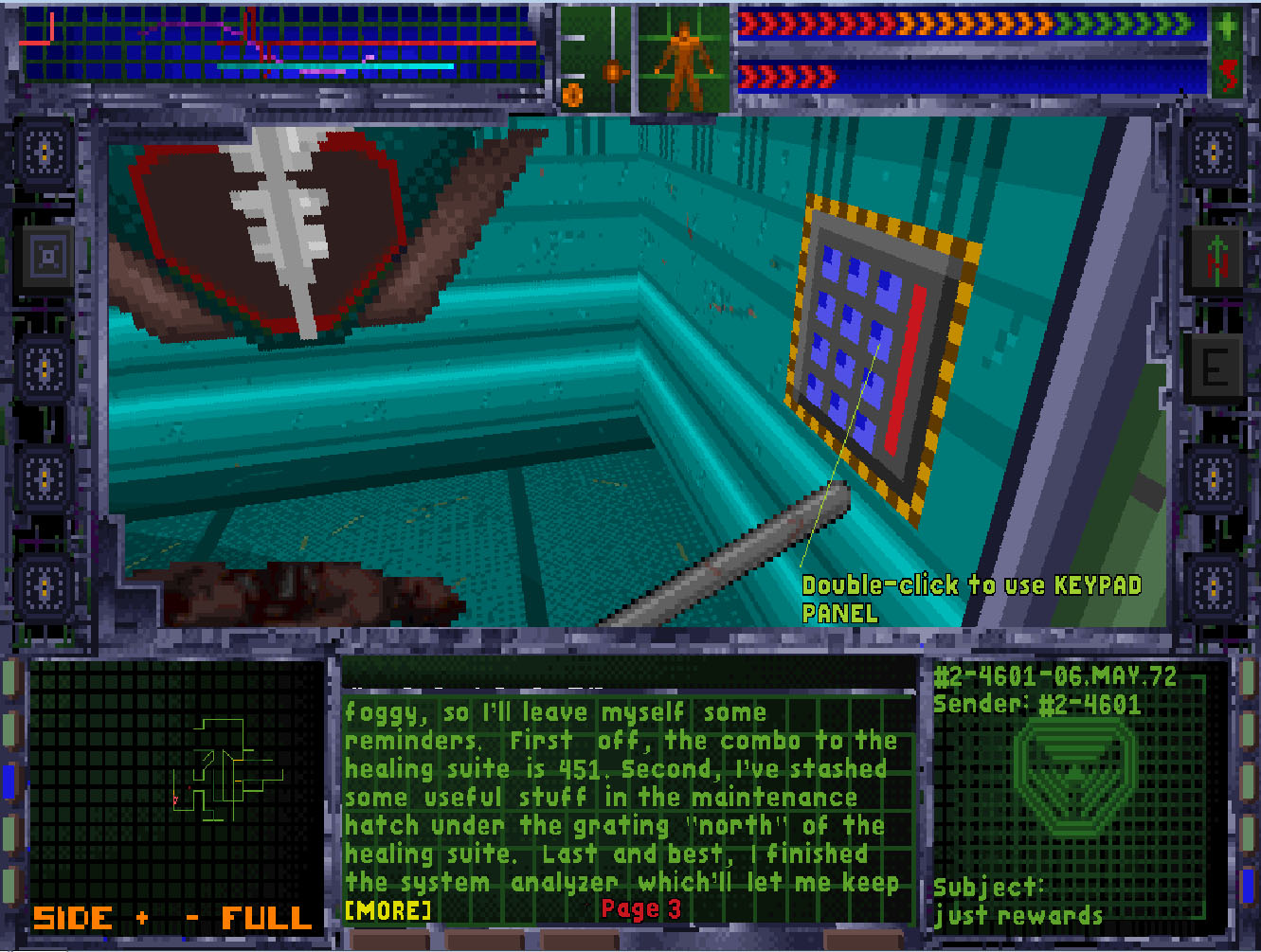 Probably the first instance of 451.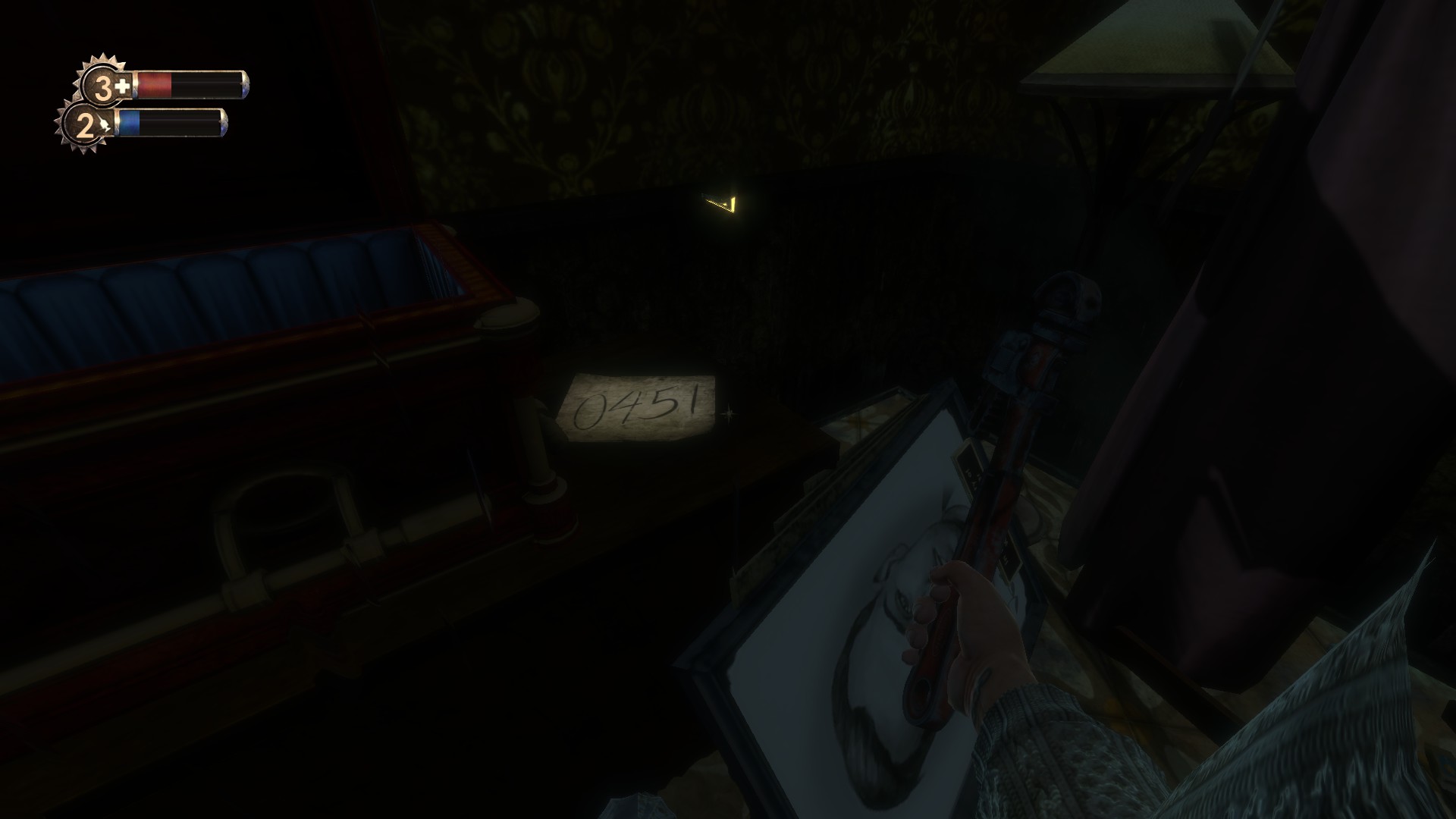 It's a spiritual successor to System Shock… or at least it tries to be, so naturally it has to reference 451 - again, as a door code.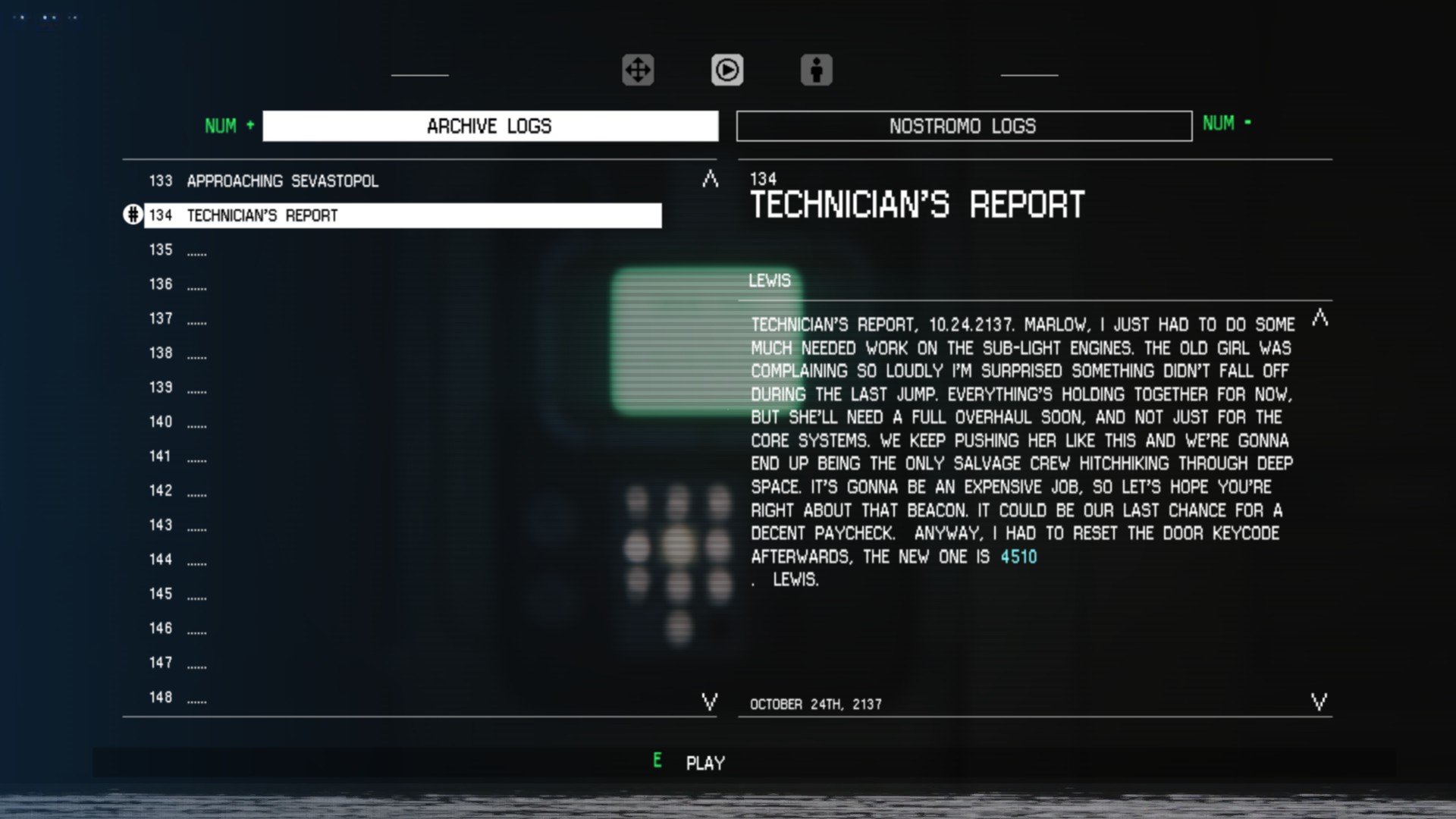 Creative Assembly also decided to implement that easter egg as a door code.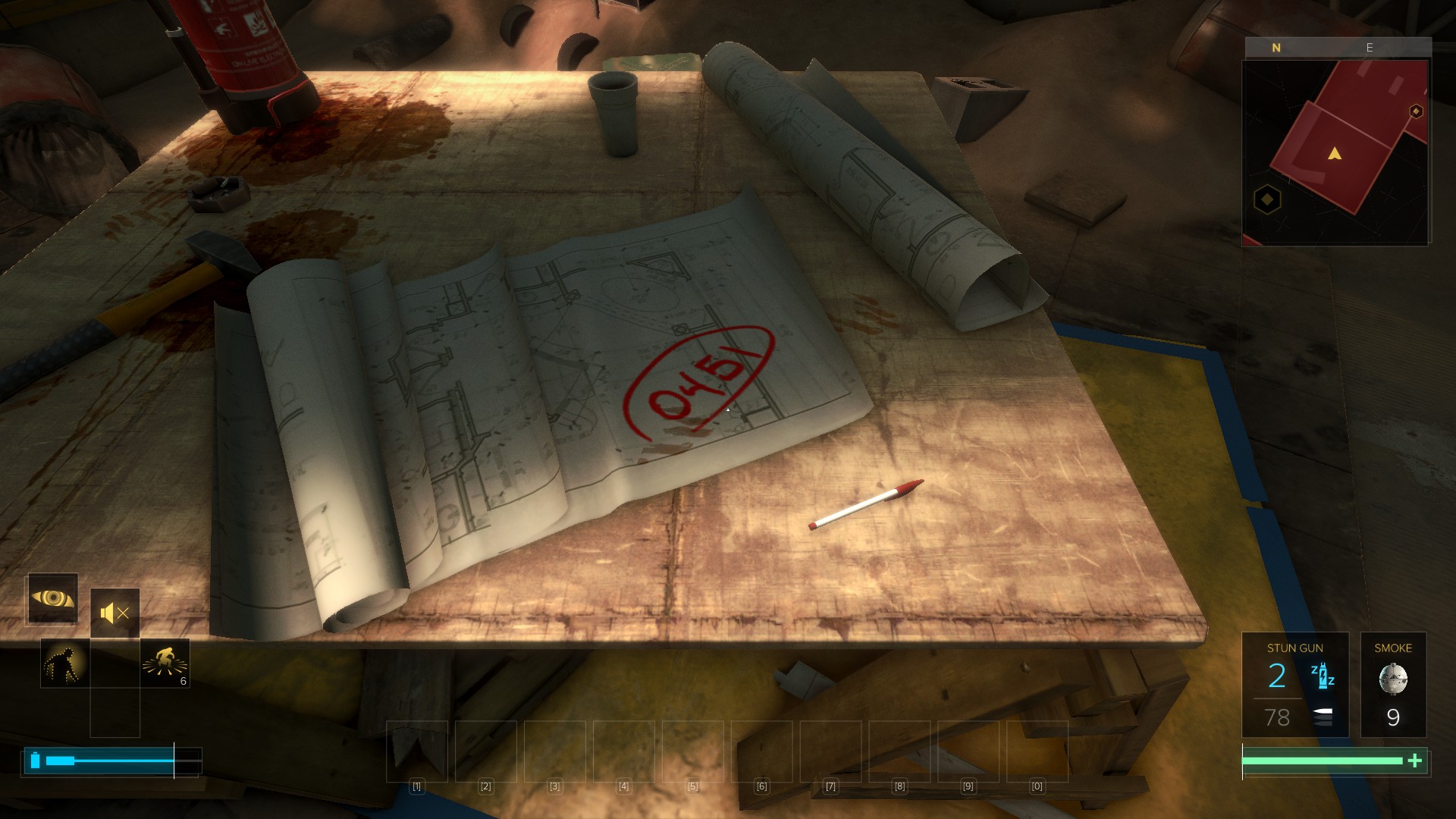 Another Deus Ex, another 451 reference. This time, again - as a first door code ever used.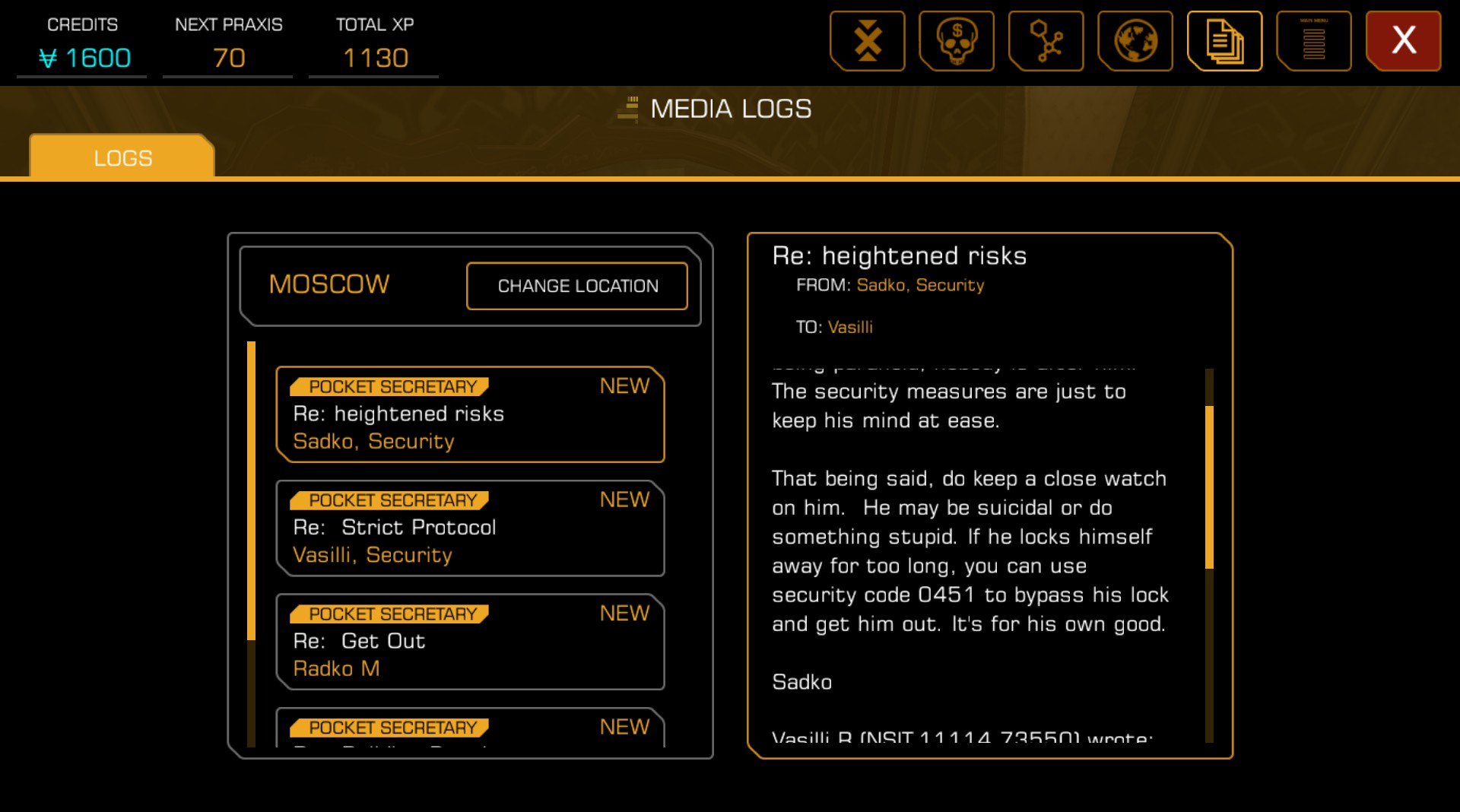 Even that crappy game with Deus Ex in the title had used it.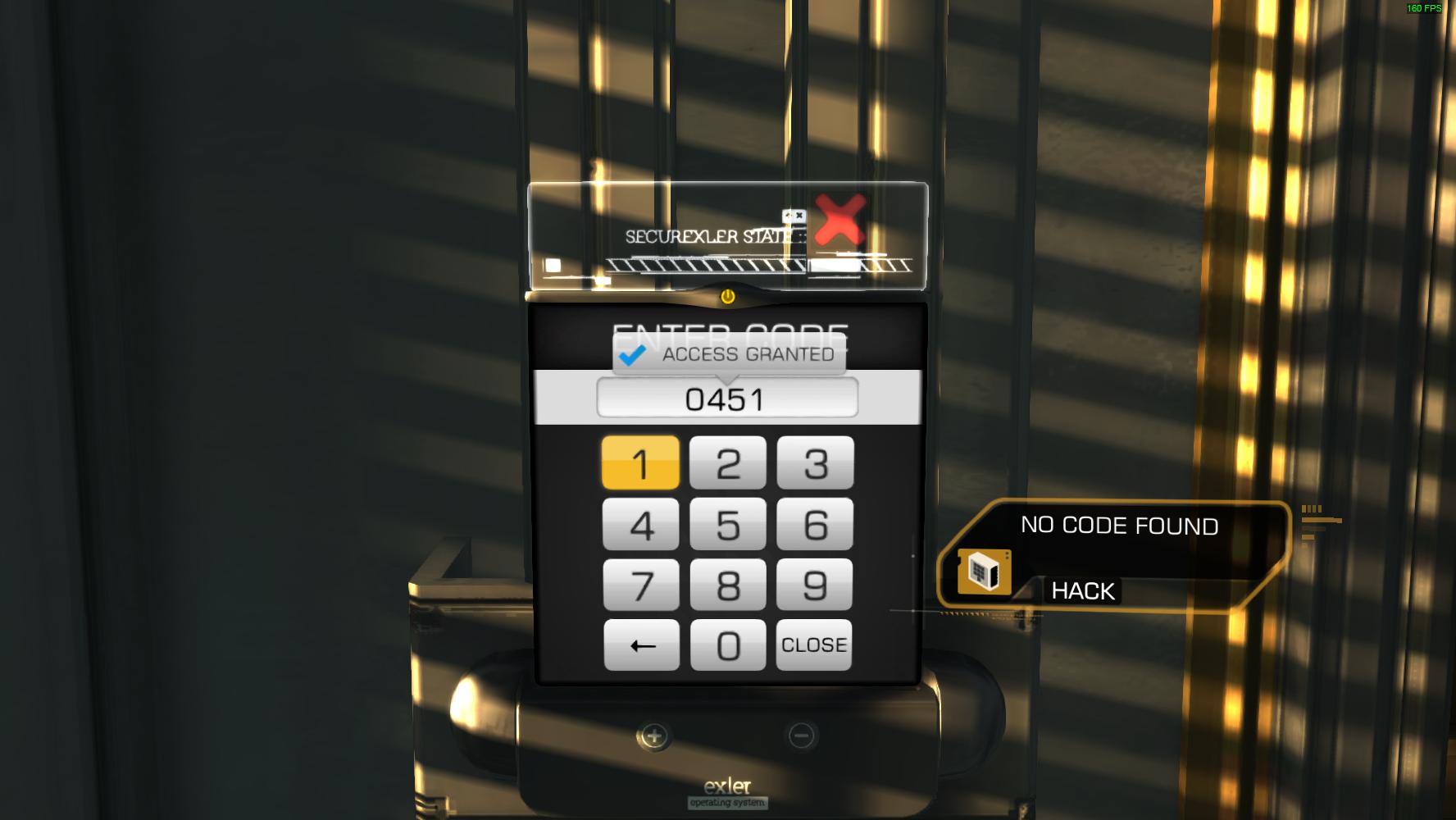 I actually don't know, if the code mentioned in any pocket secretaries. Doesn't matter though, as trying it on the very first door is going to open it.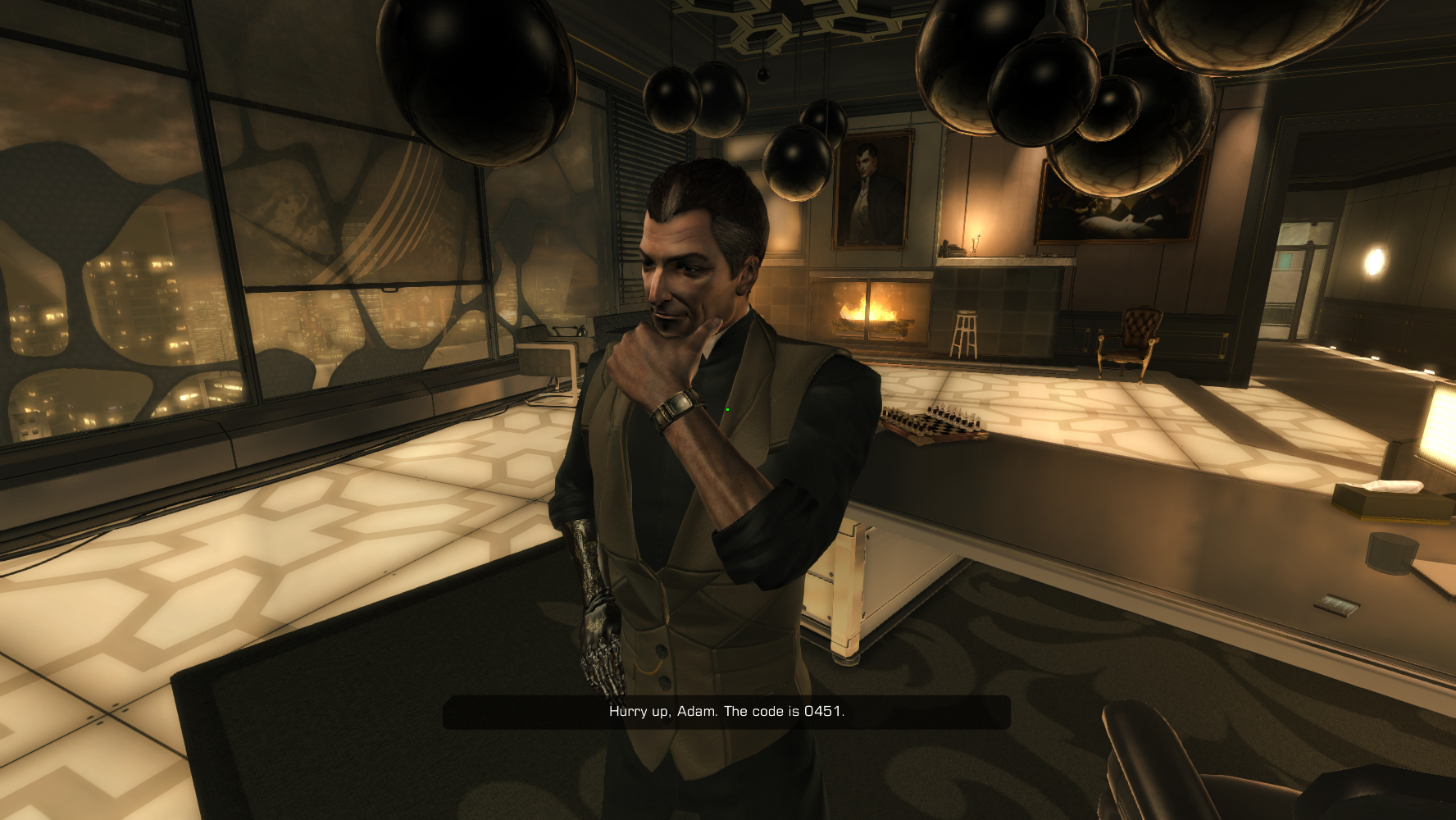 It was a Deus Ex game trying to rekindle love for Deus Ex series, so obviously it had to have 0451 as a first code ever used.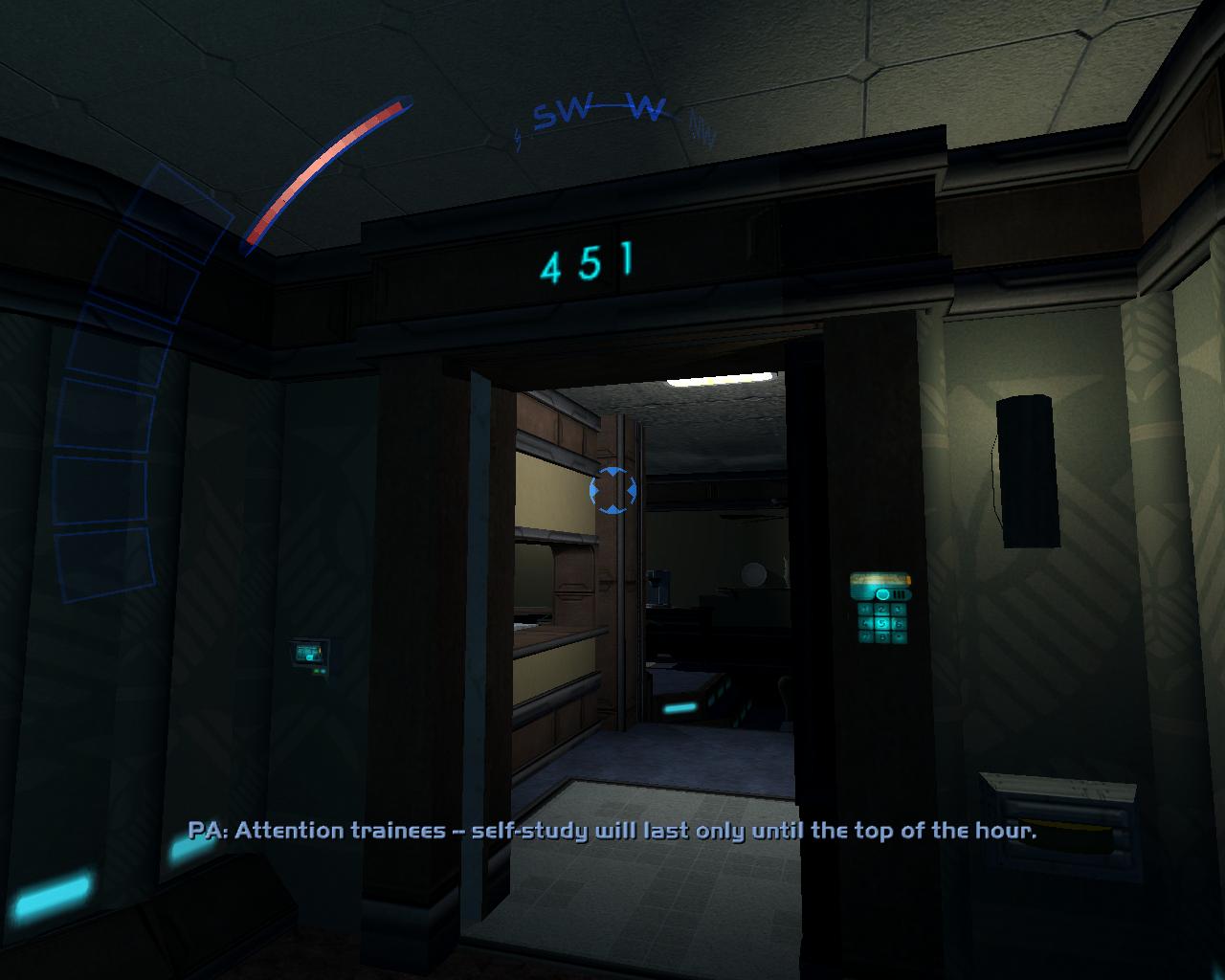 This may be the worst of Deus Exs, but it did have 451 reference as well. Our protagonist's appartement number is 451.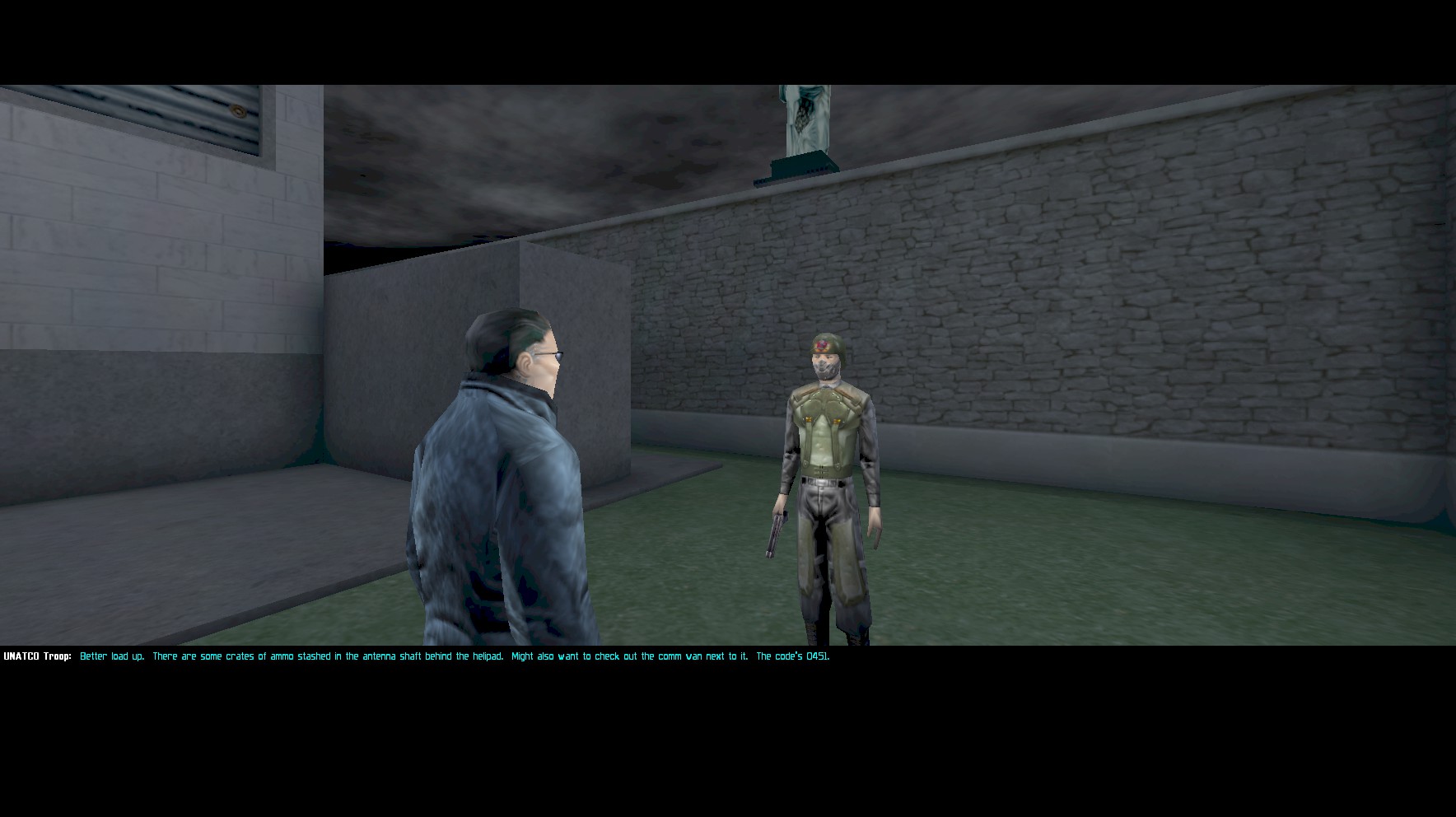 I'd say the game that started the easter egg series, but that'd be a lie, as there have been many games featuring 451 as we will see in the future. We do know however, it's directly inspired by Fahrenheit 451 by Ray Bradbury.